The IDNT Domain Manager makes managing Internet domain portfolios of any size and protecting your brands as easy as possible. Tasks such as creating domain contacts, domain registrations, updates, the automated takeover of large domain portfolios and domain transfers can be carried out comfortably and in real time.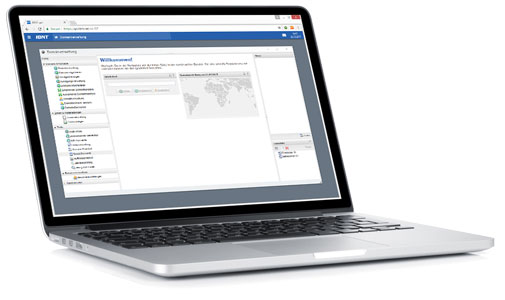 Functions of the Domain Managers
| | |
| --- | --- |
| New registration | Extended availability check |
| Pre-registrations | Domain Name Generator |
| Premium domains | IDN-Generator (for umlaut domains) |
|  Contact management |  DNS- Zone management |
|  Cancellation management |  Real-time processing |
| Domain Transfer Manager | NIC Status Protocol |
|  Deleayed execution of actions |  Management of HTTP redirects |
| Trademark Clearinghouse  |  Management of E-Mail forwarding |
|  Trustee and Whois Privacy Service |  Secure IDNT Single Sign-On |
| Agency mode with rights management | |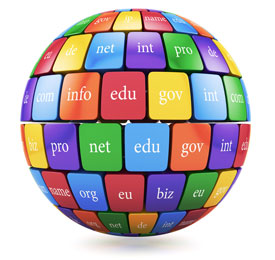 A colourful world of domains
Hundreds of new generic top-level domains are on their way to the Internet. With the IDNT Domain Manager we offer you the possibility to pre-register your desired domains under more than 600 new gTLDs without obligation. If a live registration is already possible, you can of course register it immediately. Among the new gTLDs there are also numerous, coveted premium domains, which you can also query and register via the Domain Manager.
Trademark Clearinghouse
Sunrise phase is the period before a new top level is available for the masses to register. In this phase, trademark owners can carry out preferred registrations to protect the trademark. The Trademark Clearinghouse (TMCH) allows all trademark data to be transferred to a central database, facilitating the online protection of trademark rights. The IDNT Domain Manager supports you with a clearly structured web interface, competent support and clear information in German and English about the topic.
Agency mode and advanced user administration
Simply create a subuser and assign it access rights to one or more domains. Sub-users can then access the domain registration quickly and easily via a separate registration link. You can use the rights assignment function to adjust the access rights as required.
Start directly from the IDNT Cloud Desktop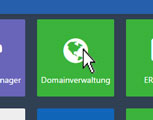 The Domain Manager is available to all customers free of charge directly from the cloud management portal IDNT go!. Simply log in, click on it and start with the domain administration.